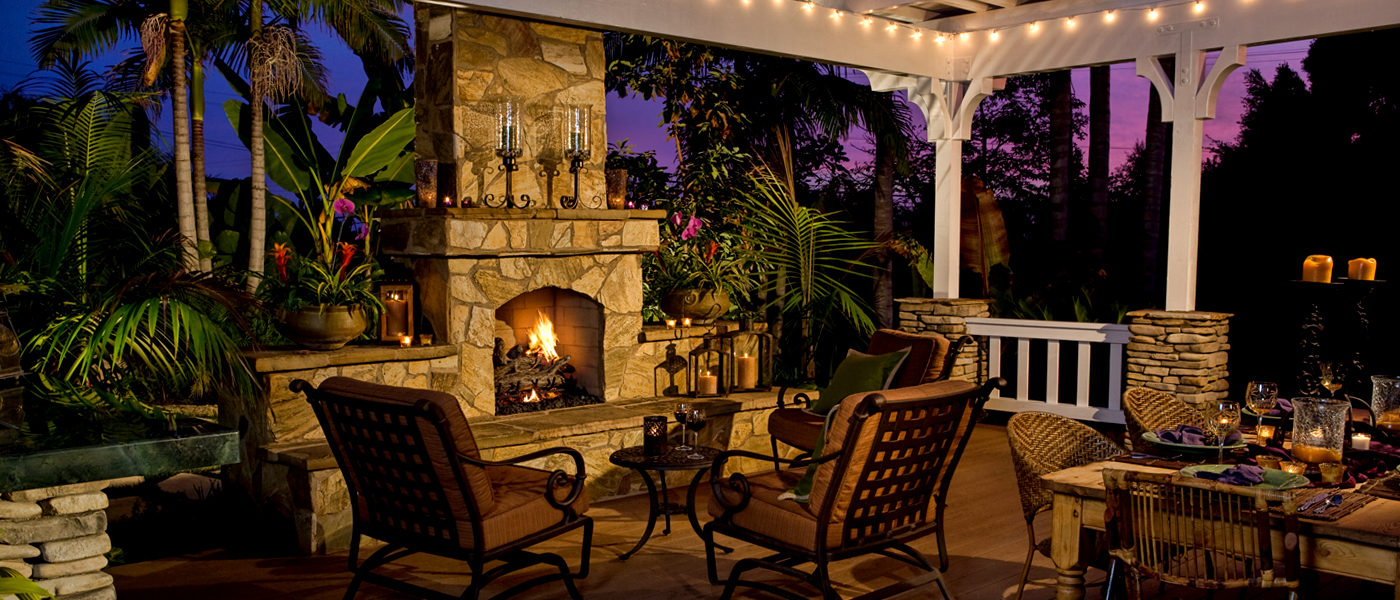 Sitting fireside in your backyard has never been easier. Choose from our unique design options and fuel types. Each LOC Fireplace and Fire Pit are ready to be dressed with stone or brick for the ultimate masonry appearance.
Bella
The Bella Fireplace features architectural touches such as an arched opening and cantilevered mantel for an elegant design. Delivered complete with a scratch-coat surface, the Bella can be finished for an impressive custom masonry appearance.
37"D x 68"L x 81"H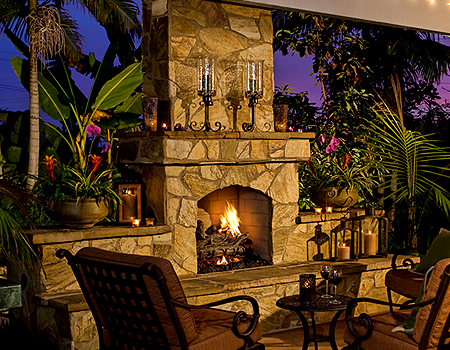 Wilderna
The Wilderna Fireplace creates a focal point in your open air conversation setting while providing the warmth and pleasant crackle of burning wood. A design statement, the Wilderna can be dressed with any stone and accessories to complement and enhance your outdoor living space.
47″D x 96″L x 93″H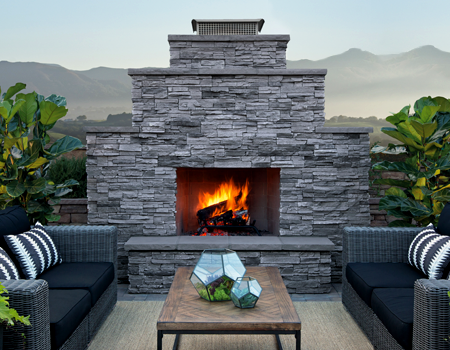 Festica
The Festica Outdoor Gas Fire Pit is the perfect centerpiece to your outdoor room. Combine it with our curved seating walls which match the radius perfectly and you're bound to start some great fireside conversations.
46″Diameter x 11.75″H